Apartment in the winery!
If you would like to spend a couple of days in the Tokaj wine region, in a magical village, if you like the idea of sleeping between the stone walls of a 19th-century winemakers' house, if you would like to wake up in a lovely garden in the countryside… and gaze at the stars at night…
We have created a double apartment in our winery,
Two funky rooms perfect for two couples, one or two familes. Accommodation in Karádi-Berger Winery in the heart of the stunning village of Erdőbénye in the Tokaj Wine Region. Two rooms in a stylish 19th-century building with beautiful garden and great kitchen. Wine tasting possible too! Superb base for exploring the hills and towns of Tokaj wine region. Trekking, biking, canueing.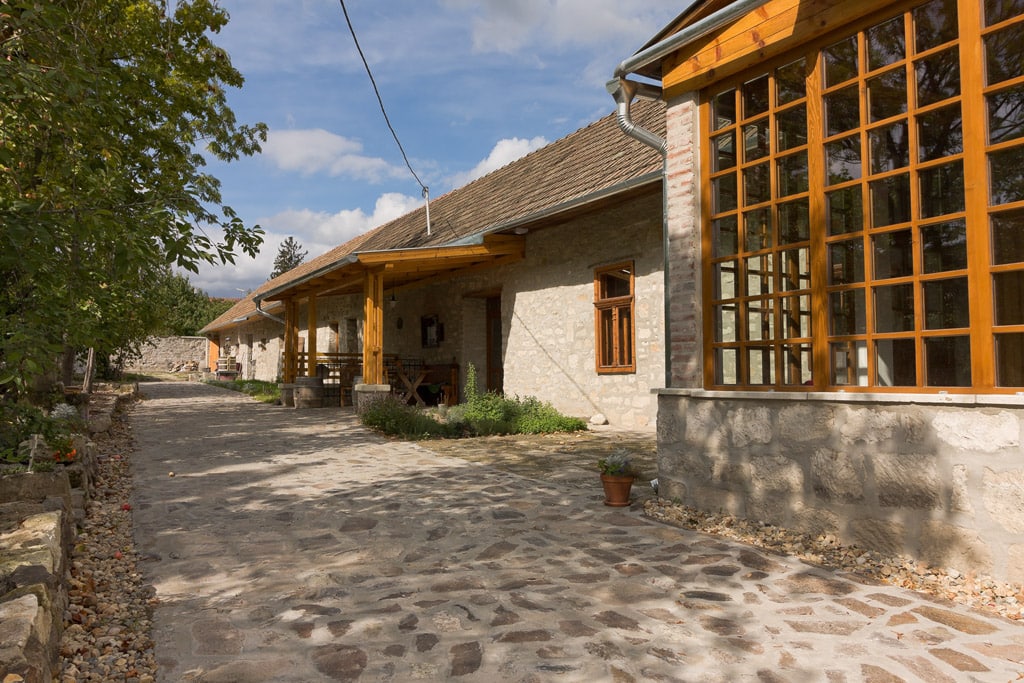 two rooms with two ensuite bathrooms, a separate kitchen and a covered terrace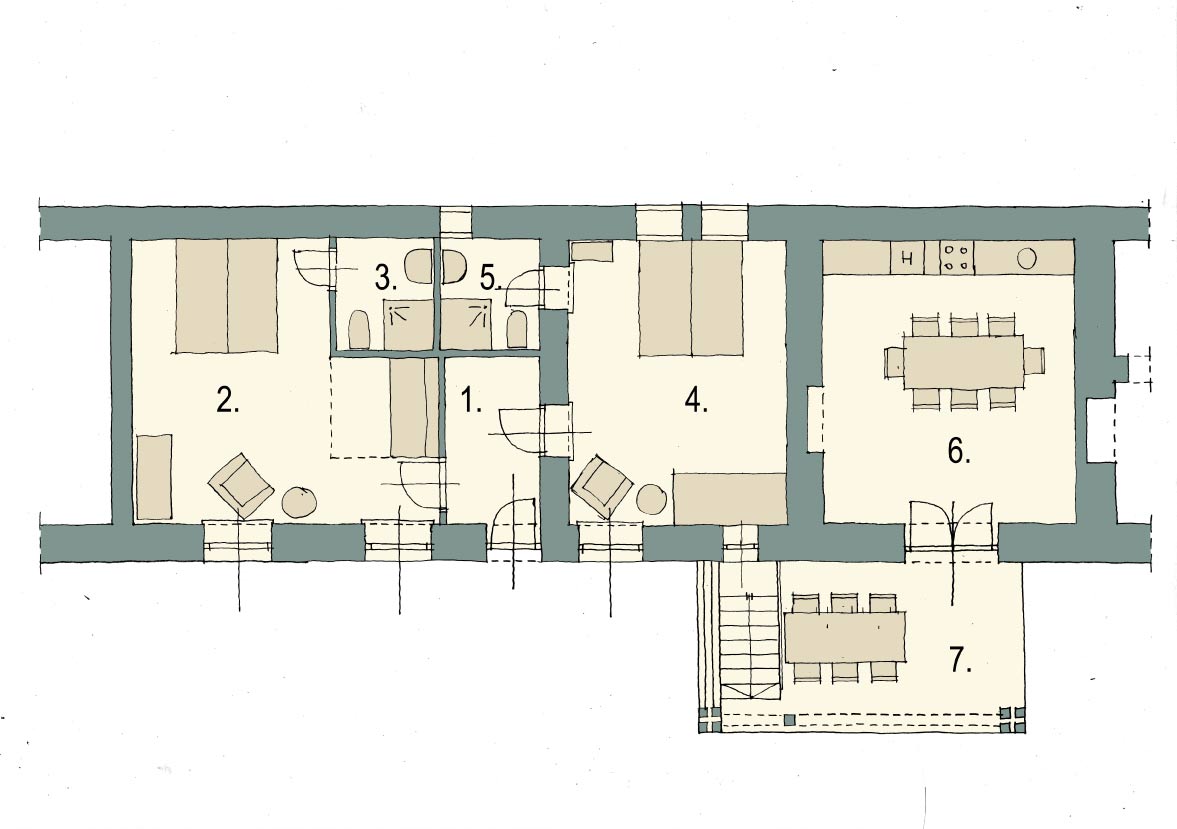 1. előszoba, 2. szoba – "Palandor" 3. fürdő 4. szoba – "Narancsi" 5. fürdő 6. konyha – társalgó 7. fedett terasz
For two couples or two families. Four can sleep in the bigger room, 3 in the smaller … comfortably.
Belongs to the two rooms:
kitchen and a garden fireplace where you can cook something delicious to complement the Tokaji wines, a large terrace
email
. Or to find out more, call us:
+36 70 615 4797
Prices
| | |
| --- | --- |
| persons | HUF |
| 1-4 | 32 000 |
| 5 | 34 000 |
| 6 | 36 000 |
| 7 | 38 000 |
Special prices between: 2021.08.12 – 22.
We calculate the price according to the number of the beds you use. Prices include VAT, these prices applies for the double apartman.They do not include breakfast. Guests above 18 years old has to pay local tax 300 HUF / night / person. Minimum booking: 2 nights, Minimum booking between Christmas and the New Year – 3 nights. Ask for special price if you would stay more than one week. BANK: HU72 5460 0346 1610 0257 0000 0000 // SWIFT /BIC/ TAKB HU HB ARBIX KFT No smoking. / Pets re not accepted./ No parties. / Please, pay attention to the correct usw of the electric hot plate in the kitchen!