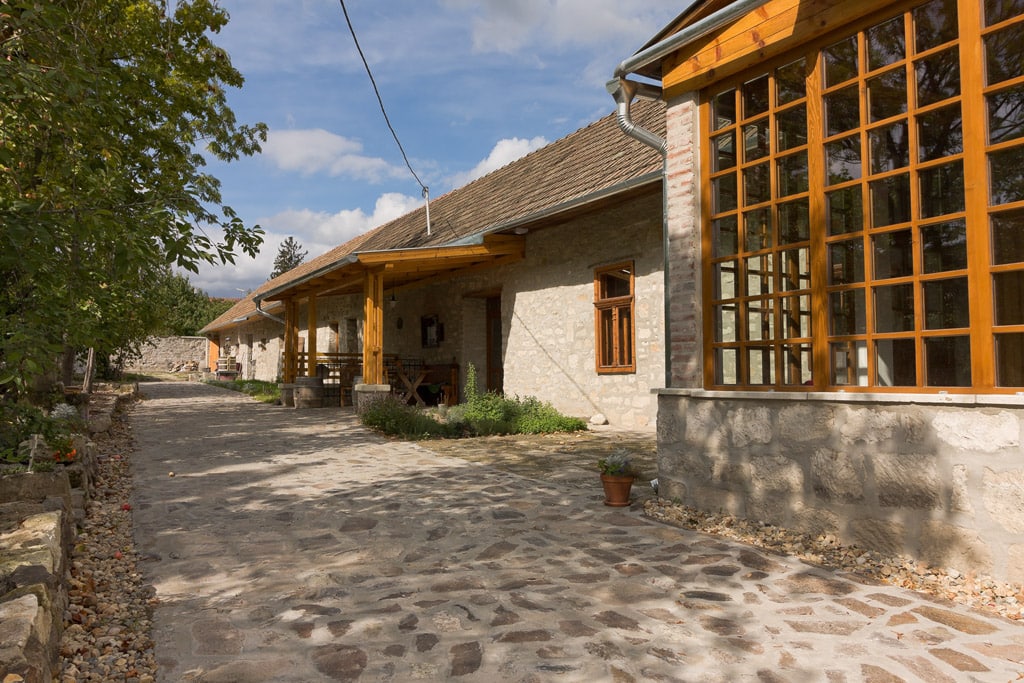 two rooms with two ensuite bathrooms, a separate kitchen and a covered terrace
Apartments in the winery!
If you would like to spend a couple of days in the Tokaj wine region, in a magical village, if you like the idea of sleeping between the stone walls of a 19th-century winemakers' house, if you would like to wake up in a lovely garden in the countryside… and gaze at the stars at night…
The beautifully renovated 19th-century wine cellar is the center of the Karádi-Berger Winery. The stylish rural accommodation in the house is an ideal starting point for hiking, cycling and water tours, as well as for exploring the Tokaj Wine Region. Erdőbénye, located in the middle of the wine region, surrounded by mountains, vineyards and forests, has preserved its built heritage of the end of the 19th century, peasant houses, small castles and beautiful gardens. Attractive, lovely landscape, quiet village, lots of exciting wineries.
We have created two tastefully furnished double apartments next to the winery, where four couples and two or three families can comfortably stay. Nice garden, well-equipped kitchens, garden stove, wine tasting. It is an ideal place for family and friends gatherings and excursions.
In the midle of the house you can find apartment Narancsi. It consists of two rooms opening from a common hall and separate bathrooms opening from the rooms, which includes a living room – kitchen with a covered terrace accessible from the courtyard. Here we can accommodate 4-7 people (2 couples or 1 or
2 families).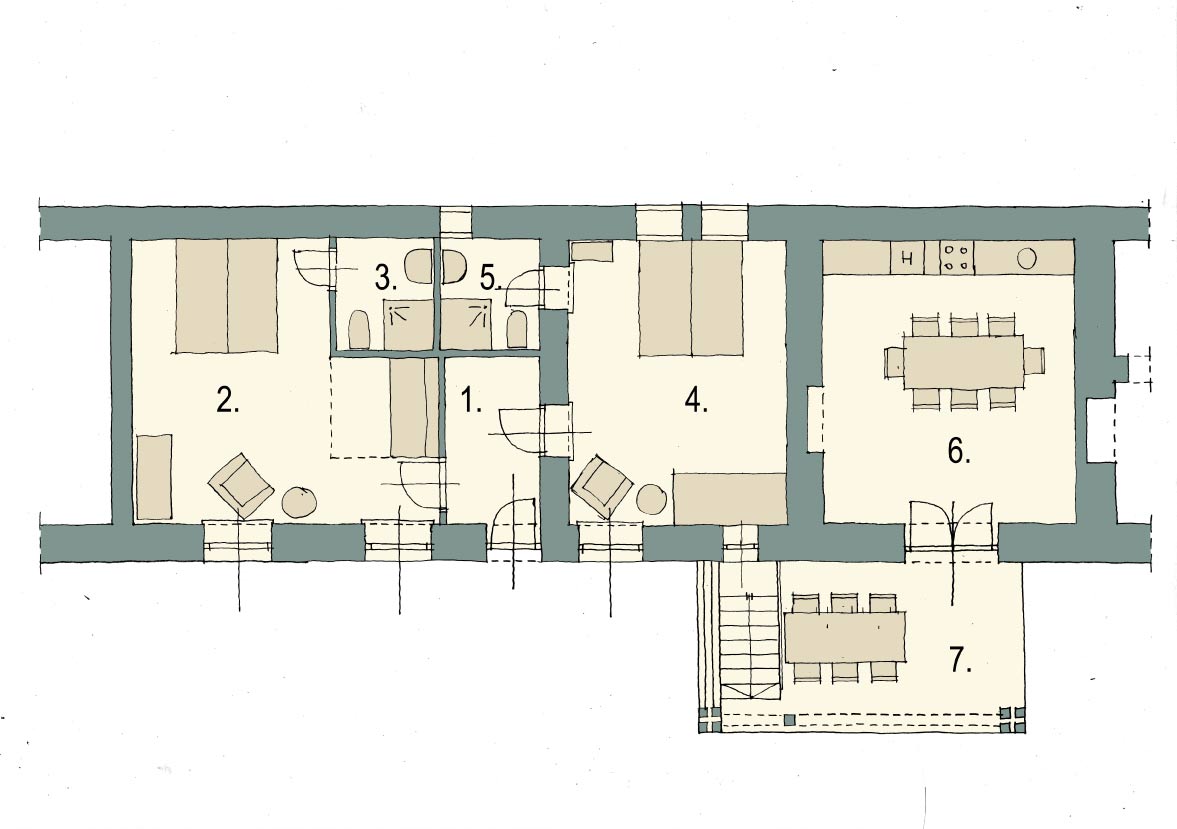 1. hall 2. bedroom  3. bathroom 4. bed room 5. bathroom 6. kitchen  7. covered terrace
For two couples or one or two families. Four persons can sleep in the bigger room, 3 in the smaller one.
Belongs to the two rooms:
kitchen and a garden fireplace where you can cook something delicious to complement the Tokaji wines, a large terrace
perfect for eating, enjoying wine and chatting,
The other apartment is PALANDOR
it also has two bedrooms, the vaulted room has a double bed, the large room facing the street has a double bed and a sofa bed. In the middle there is a large dining kitchen, the apartment has a bathroom and two toilets.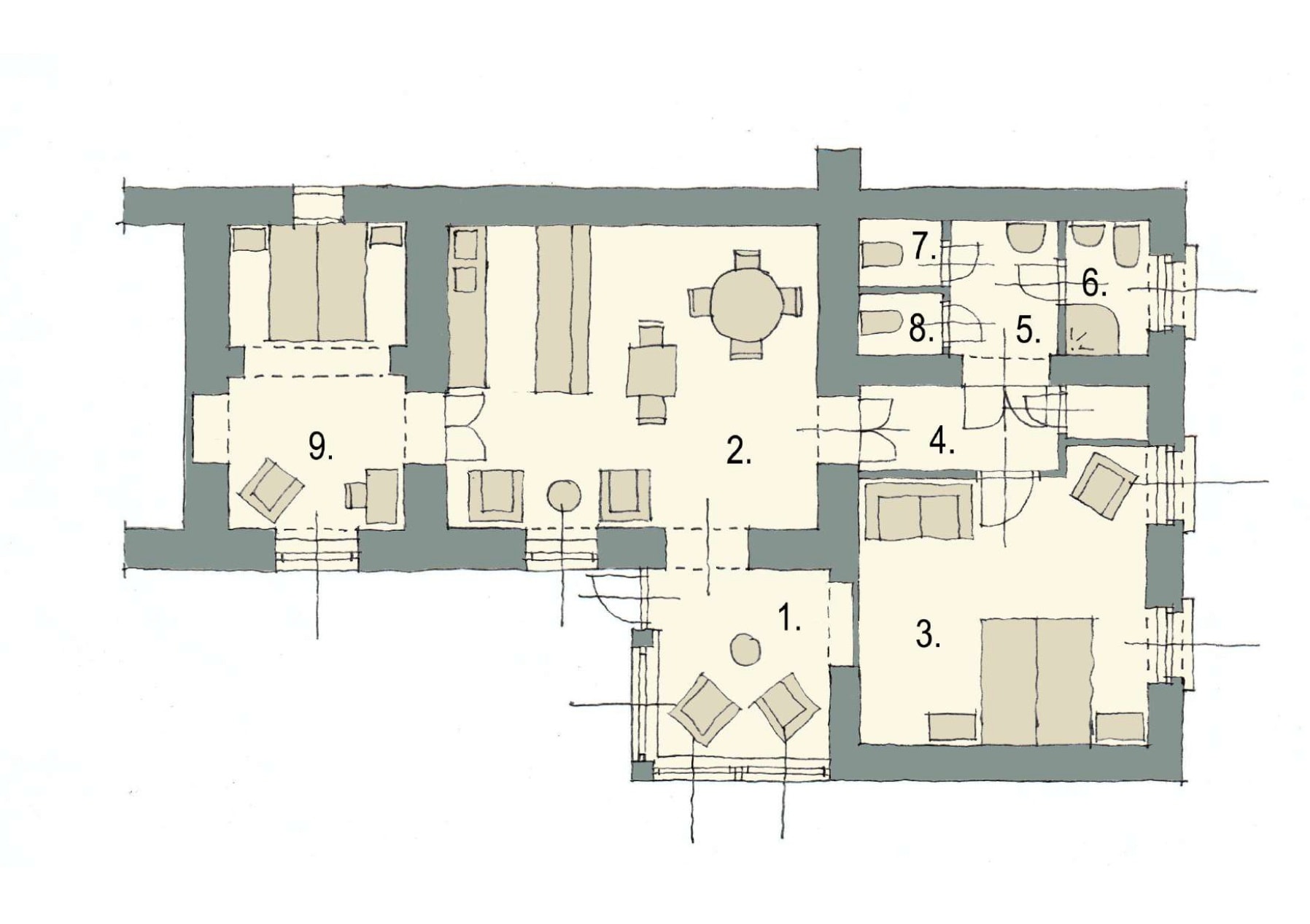 1 – veranda, 2 – kitchen -dining room, 3 – bedroom, 4 – hall, 5 – bath, 6 – shower, 7 – toilet, 8 – toilet, 9 – bedroom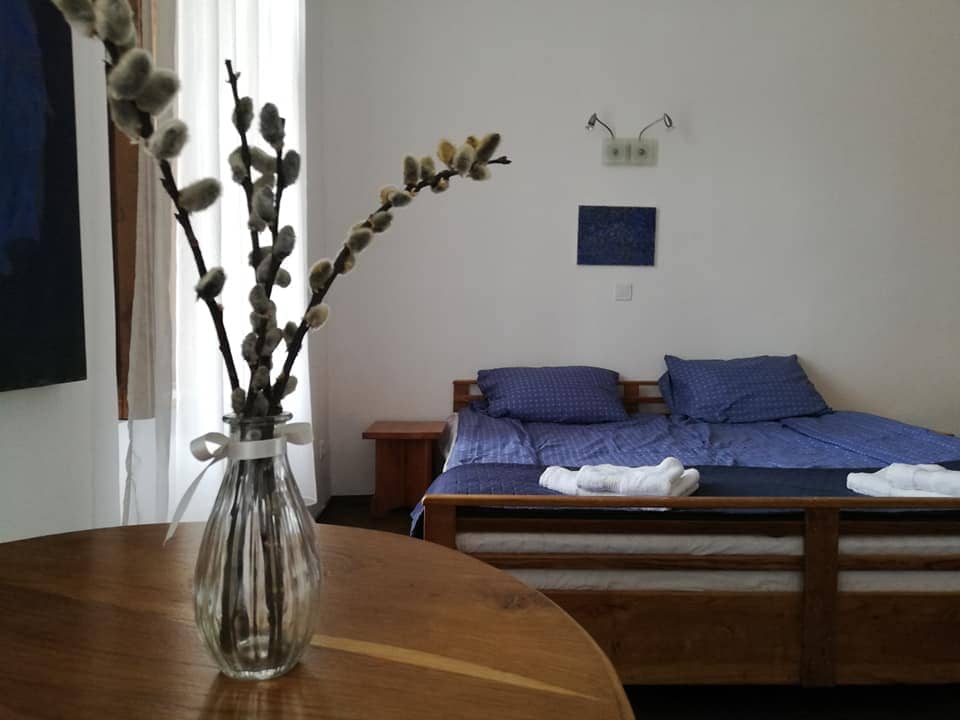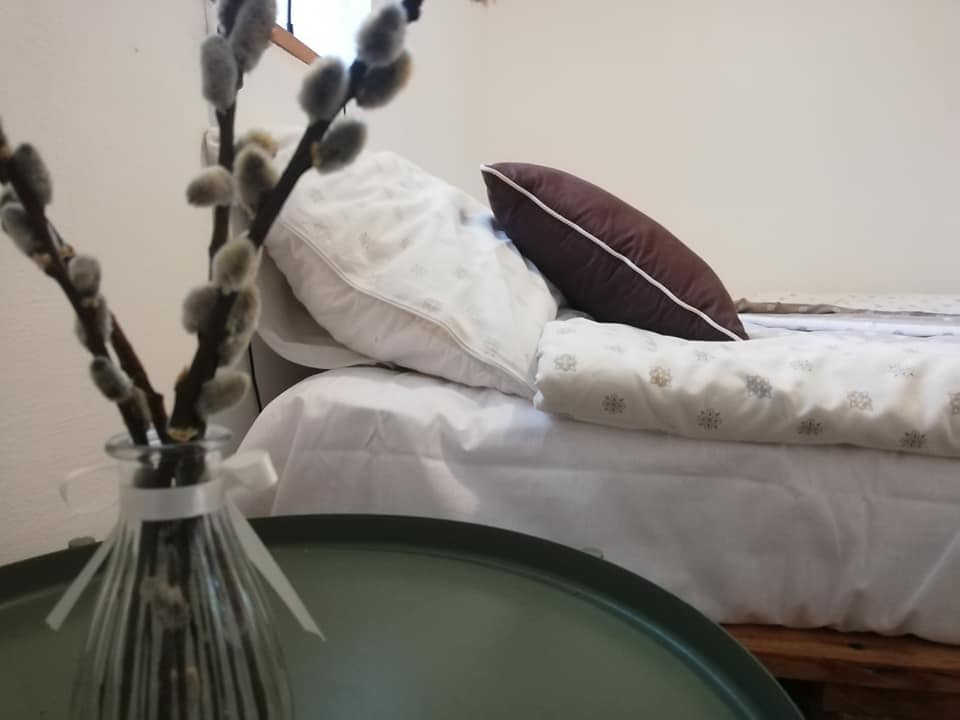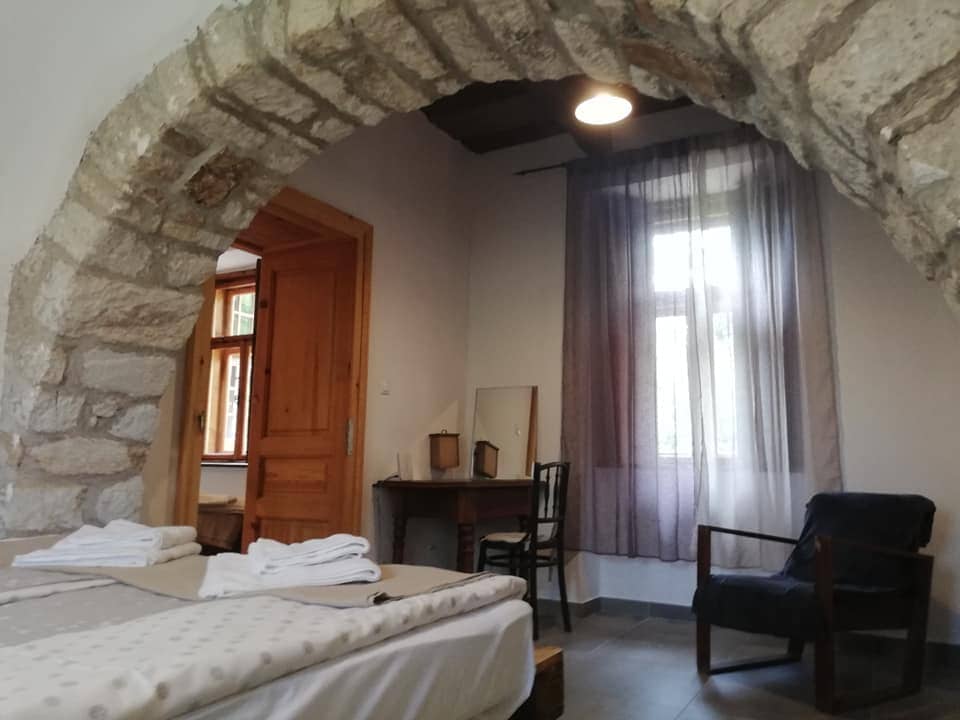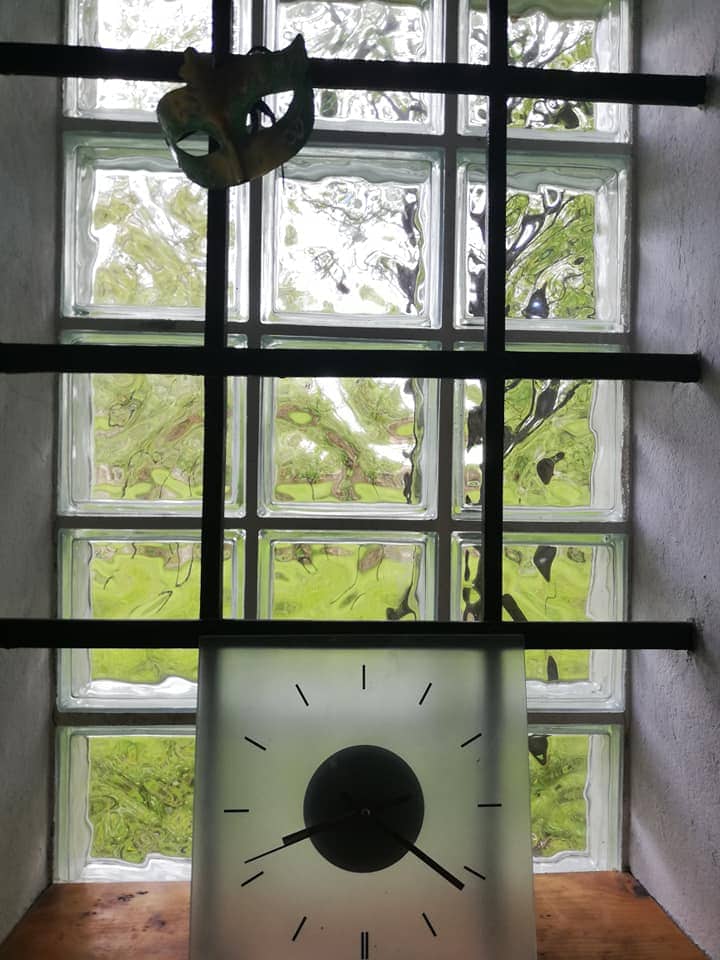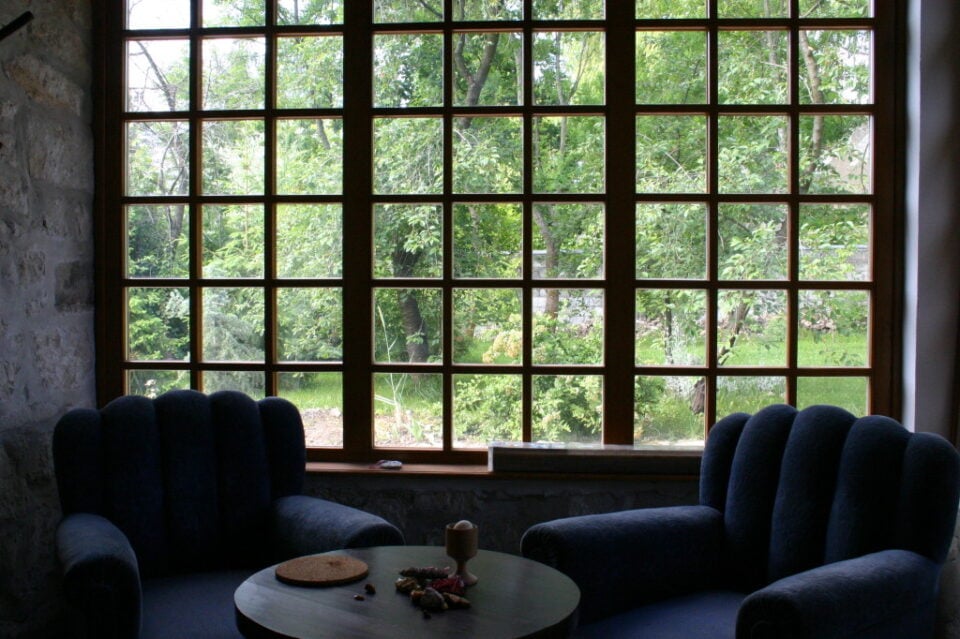 …and a beautiful shady garden.
If you would like to book, or have any questions please write us an email. Or  call us: +36 70 615 4797
Prices
 
normál price
high season
 
Palandor apartment max 7 persons
Narancsi apartment max. 5 persons
Palandor apartment max 7 persons
Narancsi apartment max. 5 persons
persons
           HUF
           HUF
4
30 000
30 000
40 000
40 000
5
33 000
33 000
43 000
43 000
6
36 000
 
46 000
 
7
39 000
 
49 000
 
High Season: the lomg weekends:15th March, Easter, 1st May, Withsunday, 23th October, 1st November and the scholl holidays:
15.06.2023 – 03.09.2023 /
20.10.2023 – 05.11.2023. /
22.12.2023 – 06.01.2024
BANK: HU72 5460 0346 1610 0257 0000 0000 
SWIFT /BIC/ TAKB HU HB ARBIX KFT 
We calculate the price according to the number of the beds you use. Prices include VAT, They do not include breakfast.
Guests above 18 years old has to pay local tax 300 HUF / night / person.  
Minimum booking: 2 nights,
Minimum booking in the high seasons between: 3 nights.
Special period with apecial prices: 10.08.2023 – 13.08.2023.
Please ask for special price if you would stay more than one week.
Please, pay attention to the correct use of the electric hot plate in the kitchen!
No smoking. / Pets re not accepted./ No parties. /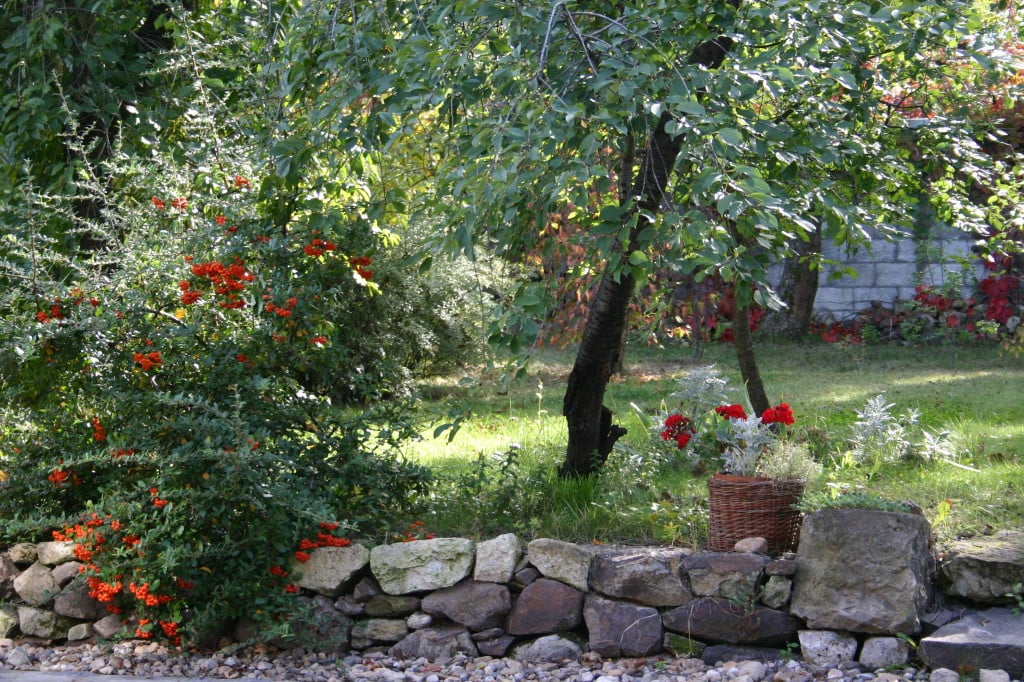 BANK: HU72 5460 0346 1610 0257 0000 0000 // SWIFT /BIC/ TAKB HU HB ARBIX KFT No smoking. / Pets re not accepted./ No parties. /